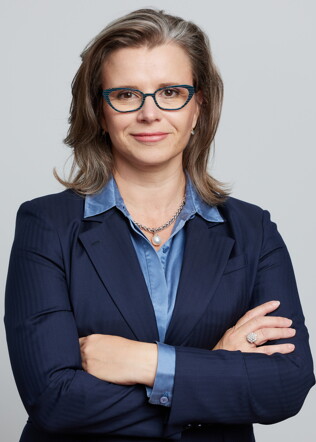 Rachel obtained her LL.B (Hons) in the UK in 1995. She worked in a number of management and consultancy roles in the UK until 2003, when she immigrated to Australia.
Rachel settled in Western Australia and obtained her Australian legal qualification through the University of Western Australia. After graduating, she worked for a number of prominent family law firms in Perth between 2006 and 2014.
Rachel appears frequently as counsel for matters before the Family Court of Western Australia. This continues to be her primary area of practice.
Rachel is a nationally qualified mediator through the Australian Institute of Family Lawyers, Arbitrators and Mediators. She provides services as a Chairperson for Mediation Style Conferences for parties engaged in Family Law negotiations and litigation. In 2022 she qualified as a Family Law Arbitrator.
Rachel has also appeared in the Children's Court of Western Australia in relation to Care and Protection Matters and in the Magistrates Court of Western Australia for Violence Restraining Order matters.
Rachel was an adjunct lecturer for the College of Law for several years, lecturing students undertaking their LLM Masters in Applied Law.
Rachel was placed into the Doyles Guide 2016 as a recommended junior counsel within the area of Family Law. In 2017, Doyles placed her in the list of leading junior counsel. In 2018, Doyles placed Rachel into three categories being leading junior counsel in the area of Family Law, recommended leading counsel in parenting and children's matters and recommended Family Law mediator.
Rachel was again placed into three categories of the Doyles Guide 2019: leading junior counsel in Family Law matters, leading counsel in parenting and children's matters and recommended Family Law mediator. More recently in 2021 and 2022, the Doyles Guide placed Rachel into the list as both leading junior counsel in the area of Family Law as well as a recommended Family Law mediator.
Areas of Practice and Experience

Parenting Matters

Relocation (intrastate, interstate and international)
parenting matters where FIFO rosters are involved
child sex abuse allegations
psychological abuse and coercive controlling violence matters
complex mental health matters (where parents and/or children have MH issues)
cases involving drug and substance abuse

Financial Family Law

Multiple entity and third party corporate issues
Matters involving tax issues (e.g. Division 7A issues)
"Big Money" cases
Negative asset pool cases
Contravention and enforcement matters
International jurisdiction & forum disputes

Reproductive Health and fertility Cases

Surrogacy matters
Adoption
Disputes involving excess embryos

Qualifications

LL.B (Hons) - UK, 1995
Graduate Diploma in Legal Practice - UWA, 2005
Nationally accredited AIFLAM Mediator, 2012
LLM Masters in Applied Law, College of Law, Sydney, 2014

Membership of Professional Organisations

Western Australian Bar Association (elected Council Member 2015 - 2018)
Reproductive Technology Council (Deputy Member, representing Women's Interests 2014 - 2022)
Australian Institute of Family Law Arbitrators & Mediators (WA Chapter Member)
Family Law Practitioners' Association of Western Australia (Elected Executive Council Member 2009 - 2017)
Law Council of Australia (Family Law Section - ordinary member)
International Surrogacy Forum

Admitted to Practice

Elected to WA Bar Association

Admitted to High Court

Volunteer & Committee Work:

Rachel operates a constant pro-bono policy. She always has at least one pro-bono litigation matter as part of her day-to-day workload and she takes on legal aid cases which invariably involve far more work than can be covered by the grant of legal aid.

Rachel has served for the last 3 years as an elected member of the Western Australian Bar Association in 2015.

From 2013 to 2022, Rachel served as a Deputy member of the Reproductive Technologies Council, as a representative of Women's Interests. She stepped down from the Council in 2022 when she joined the Assisted Reproductive Technology and Surrogacy Legislation Ministerial Expert Panel.

From 2009 until 2017, Rachel was an elected member of the Council of the Family Law Practitioners' Association of Western Australia.

Rachel served as an elected member of the WA Bar Council in 2018 and 2019.

Since 2021, Rachel has been a 'friend of the Piddington Society'. She runs an advocacy seminar for Family Law Solicitors each July and is committed to developing and expanding the programme into future years.


Career History:

Before moving to Australia in 2003, Rachel was a business and management consultant in the UK. She devised leadership and management training for national and international companies and assisted small to medium enterprises with business development and project management.


Personal Interests:

Rachel relaxes by scuba diving off Perth's coral reefs at Rottnest Island. She travels worldwide for scuba and has dived icebergs with penguins in Antarctica, with the hammerhead sharks off the Galapagos, in deep caves in Florida and Mexico and among the World War II sunk deep in Truck Lagoon. Rachel continues to develop her technical diving skills with further expeditions in recent years to the caves on the Nullabor.

A former medal winning skydiver and videographer, she understands the meaning of "work hard, play hard".